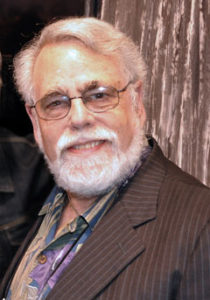 At age fourteen I took up the guitar, inspired by the playing of Merle Travis. At fifteen, a recording of Earl Scruggs hit me like a thunderbolt, and I switched to banjo. During my 20s and 30s I was among only a handful of stalwarts scratching out a living playing bluegrass on the West Coast. I imagined that would continue to be the direction my life would take; playing and teaching music combined with some work in graphic arts, for which I've always had a knack.
One night at a banjo lesson, I described an idea I had for a fifth string capo to my student, an auto mechanic named Dave Coontz. A week later he had built me a prototype. I installed it on my own banjo and tried it out on gigs. After several weeks of refinement and many prototypes, we decided to make 100 of them. We were going into business.
Making and selling fifth string capos was far from a full time job, and I still pursued a career in music and art. But about five years later we came up with a design for a guitar capo that would change that, along with everything else for me. Unlike prior capos that were based on some existing clamp or strap, the new capo closed onto the guitar neck just like your hand. Not only did it feel good to use, it remedied the tuning issues associated with using a capo. The first time I closed the prototype onto my guitar neck, I knew what I would be doing for the rest of my life.
I remain a musician at heart. I perform only occasionally now, but I usually try to keep in practice. And I love being in the music products business. I especially love being able to enhance the musical experience for so many players. From weekend hobbyists to legendary superstars, musicians are my people.