Events
Shubb Capos exhibited at our first NAMM show in 1982. Since then we have not missed exhibiting at a show, summer or winter, until the past two shows were cancelled due to the pandemic. I love the NAMM shows. I look forward to seeing dear friends in the trade, and the concerts we have presented featuring the John Jorgenson Quintet have been among my favorite nights of the year.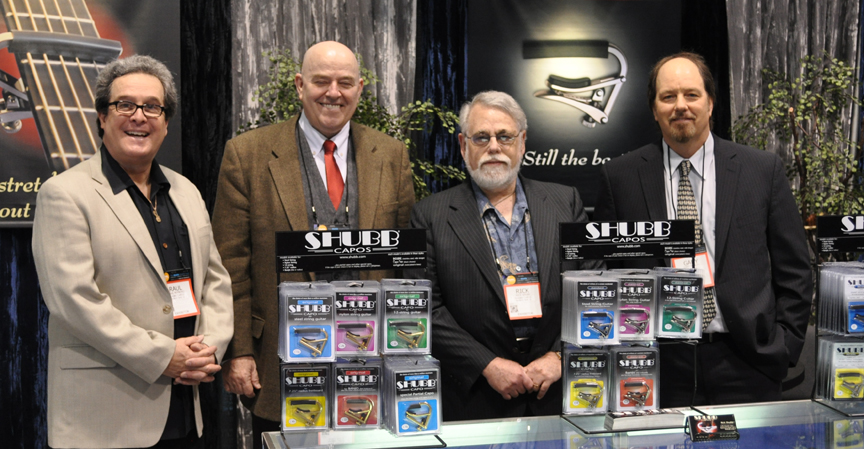 Now NAMM Is talking about starting up the shows again, beginning this summer. Bad idea. As much as I wish it were time for this, it is not. The virus is still rampant, and the danger still too high.
I won't attend, and I will not send anyone from my company. I value their well-being above any business that might be generated at this show. Despite the best intentions of NAMM to keep the event safe, I have seen on television how people behave at public events these days, and it is not consistent with my idea of safety in what is still a pandemic.
When it really IS the right time, we'll be there with bells on. Meanwhile, I implore NAMM to take this pandemic seriously, and wait until it is really safe. Whether that is January, next summer, or whenever, and not until this deadly virus has truly been defeated.
…Rick Shubb,
April 2021