Events
Shubb Capos exhibited at our first NAMM show in 1982. Since then we have not missed exhibiting at a show, summer or winter, until the past two shows were cancelled due to the pandemic. I love the NAMM shows. I look forward to seeing dear friends in the trade, and the concerts we have presented featuring the John Jorgenson Quintet have been among my favorite nights of the year.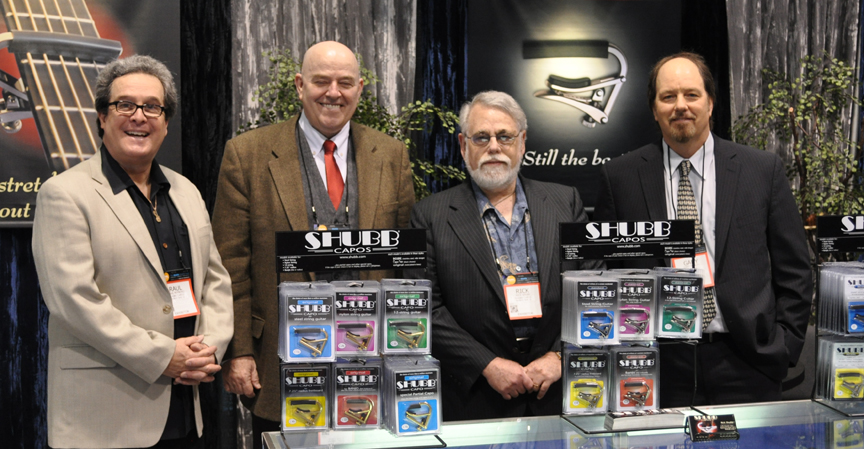 Now NAMM Is starting up the shows again, beginning this summer. As much as I wish it were time for this, it still seems premature to me. The virus is still among us, and developing new variants. The danger is still too high, so Shubb Capos will not exhibit at Summer NAMM this year. Despite the best intentions of NAMM to keep the event safe, I have seen on television how people behave at public events these days, and it is not consistent with my idea of safety in what is still a pandemic.
What about the NAMM show in Anaheim,  January 2022? We're considering it, but this is a hard call. I know that the mood of the country is to open up everything immediately, and believe me, I get it. But after working so hard for a year and a half to stay safe, the idea of a massively social event like the NAMM show is daunting in the extreme. Will it seem that way come January? I don't know. At this time we are not committed to exhibiting at NAMM 2022, but we are going to hold the door open as long as we can.
…Rick Shubb,
June 2021