Events
The new date for the NAMM show is June 3 – 5. It will be in Anaheim, and it will be the only NAMM show in 2022, replacing both the winter and summer shows.
Will it be safe by then? We all have our own idea of where that safety line is drawn; some would say it is safe now, or at least they are acting like it is. For myself, I am on the cautious side. If we have truly turned the corner on the Corona virus, then Shubb Capos will exhibit at the June NAMM show. But all I can say for now is that we will wait and see.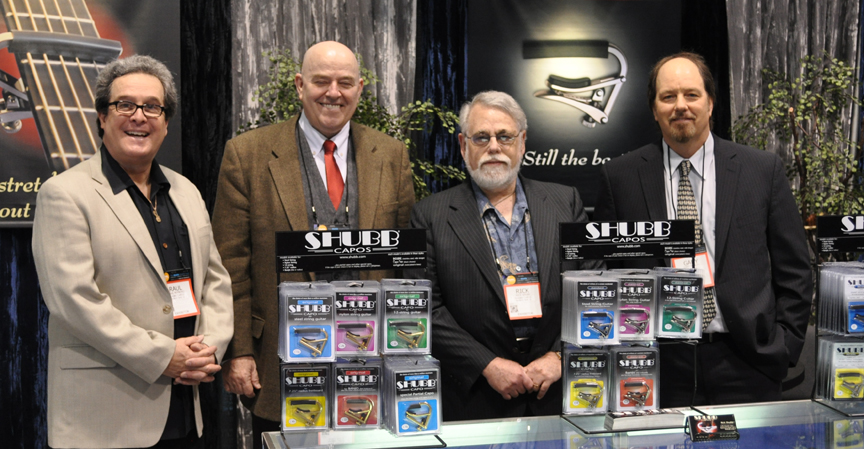 Shubb Capos exhibited at our first NAMM show in 1982. Since then we have not missed exhibiting at a show, summer or winter, until the past two shows were cancelled due to the pandemic. I love the NAMM shows. I look forward to seeing dear friends in the trade, and the concerts we have presented featuring the John Jorgenson Quintet have been among my favorite nights of the year. I hope that by June it will be safe enough to resume this cherished tradition.
…Rick Shubb,
September 2021