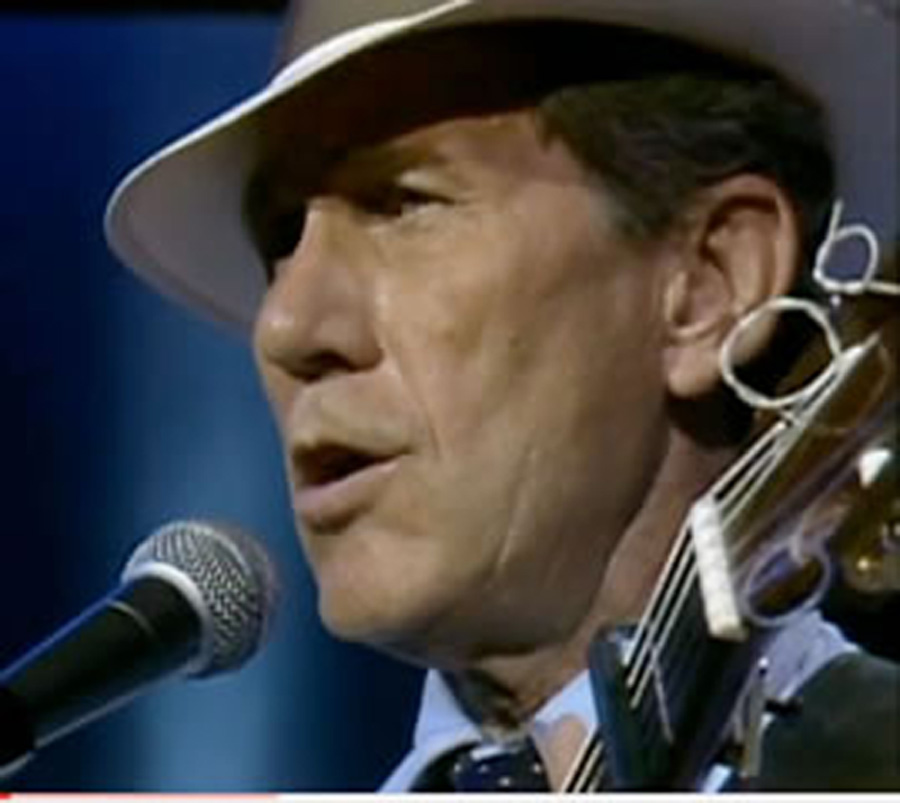 Chet Atkins
     notes by Rick Shubb
You don't necessarily associate Chet Atkins with using a capo, nor do you think of him as a singer. But one of my proudest moments in this business involved him doing both.
The Shubb Capo had only been on the market for a couple of years or so. I was watching television, and Chet Atkins came on. Mr. Guitar. He played an instrumental, then took a capo out of his pocket. A Shubb! He put the capo on his guitar, and did not even check his tuning. He then sang his hit vocal, I Still Can't Say Goodbye, and of course played great guitar on it …right in tune. After the song he removed the capo, again did not check or adjust his tuning, and played another astonishing instrumental.
Man, I felt about ten feet tall.
I ran into Chet a few times at NAMM shows, and once in Germany. In fact, the first year the summer NAMM show was in Nashville many of the top country stars attended. None was more revered than Chet. He was not only Mr. Guitar, he was Mr. Nashville, too. Exhibitors were falling over each other trying to give him stuff for free. He came to our booth and asked to buy a capo. I tried to give him one, but he insisted on paying. I nominated myself "salesman of the day," and for years I kept that ten dollar bill in my desk drawer.