Colin Hay
"A Shubb capo is classic American functional art that works, has stood the test of time, and many miles traveled. Like your favourite guitar, it always travels with you." — Colin Hay
     notes by Gary Mobley: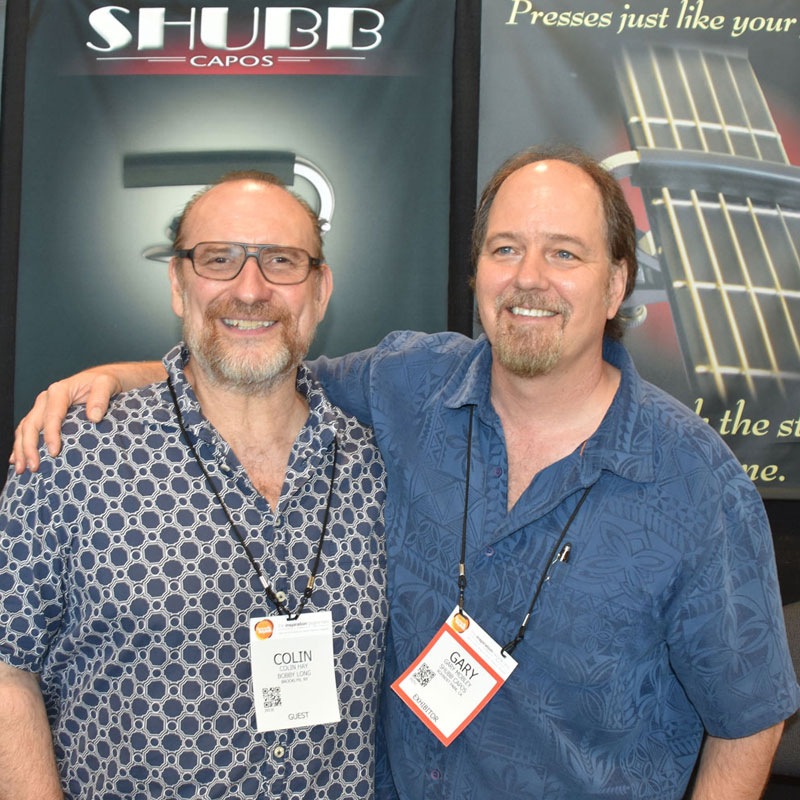 Ahh.. flashback to the early eighties.. America was discovering the Shubb capo, and new wave and heavy metal ruled the airwaves. One of the most popular bands of the day was the Australian band Men at Work and their distinctive vocalist, Colin Hay. MAW had a string of hits and Colin's voice and songs were at the heart of them.
While MAW broke up in the mid eighties, Colin has continued to record albums and tour. He is the proverbial world troubador, playing lots of acoustic shows all over the world every year, and constantly using Shubb capos.

I met Colin at a winter NAMM show in 2003 and while I was a MAW fan back in the day I became more impressed with the music Colin has created since those heady days.
Not long ago, Colin invited me to a show in San Francisco and to my surprise had a full electric band. He used his Shubb capo on several guitars, including some electrics, and proceeded to rock the joint!