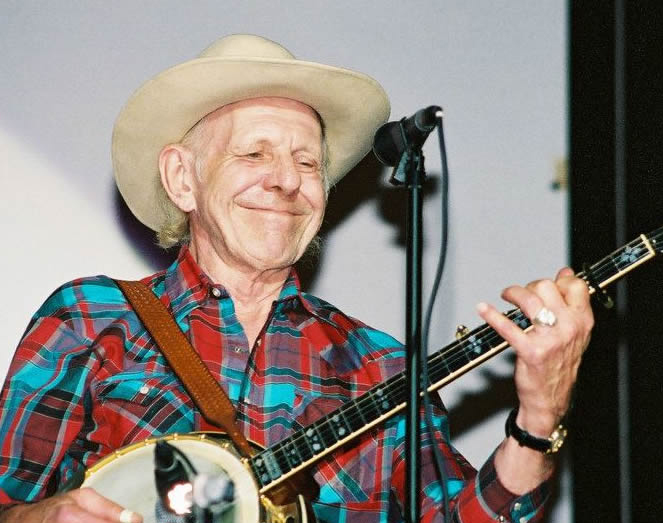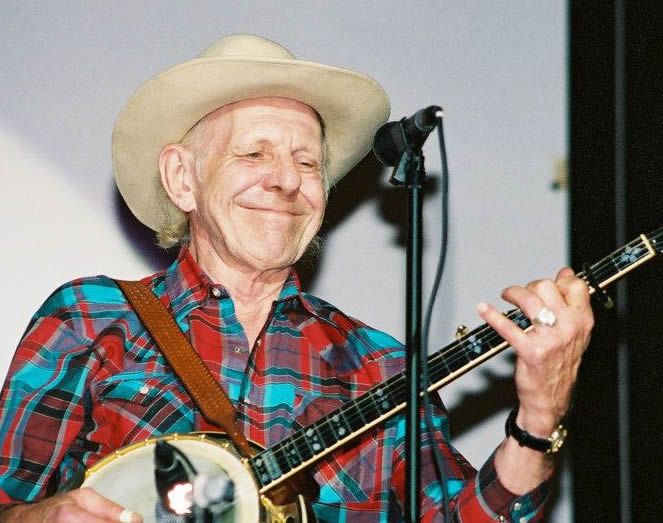 Doug Dillard
notes by Rick Shubb
In 1974 the Shubb 5th string capo for banjo was brand new and virtually unknown. My own band, the Hired Hands, was playing at the Golden State Bluegrass Festival, one of the first major bluegrass events in northern California. One of the headliners on the show was Doug Dillard.
I got a chance to hang out with Doug in the backstage area, and of course I showed him my new 5th string capo. Doug decided he wanted one — and he wanted it in time for that evening's show, which had already begun.
I had installed juat a few of my 5th string capos at that time, and I was still relatively inexperienced at working on instruments, but it was up to me to get the capo installed in time for him to play.
Armed with just my jeweler's screwdriver and a #55 drill bit in a hand held pinvise, sitting in a folding chair in the dim light of the backstage area, Doug Dillard's Granada balanced in my lap, I set to work. The clock was ticking its way to showtime.
I did get it installed in time. He used it on the show, and on all his shows after that. It always made me proud to see my little device on his banjo.
Next time you see a rerun of the old Andy Griffith Show, and the Darlings (better know to most of us as the Dillards) are playing, you won't see my 5th string capo – those shows predated the capo by at least a decade. But maybe you'll think of me, sweating bullets as I performed last minute surgery on Doug's gold banjo.