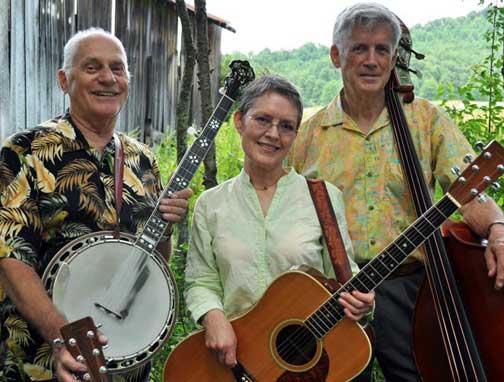 Eddie & Martha Adcock
notes by Rick Shubb
Eddie Adcock was the 2014 winner of Steve Martin's annual award for excellence in banjo and bluegrass!…and they couldn't have picked a more deserving recipient.
You probably know this husband and wife duo as one of the most popular small groups in bluegrass ("twograss" as they call it). But if you have a few gray hairs like me, then you remember Eddie Adcock as an original member of The Country Gentlemen, one of the all time great bluegrass bands, and a pioneer of bluegrass banjo.
When I was first learning the banjo, there were only a few players whose recordings you could listen to and learn from. Not long after Earl Scruggs had introduced his 3-finger style, banjoists throughout the Southeast had begun to emulate it. Of these, only a very few were stylists whose playing was instantly recognizable, and who could legitimately lay claim to further advancing bluegrass banjo playing. High on that list was Eddie Adcock, pushing the envelope as hard as anyone. And today, however many years later, he still is.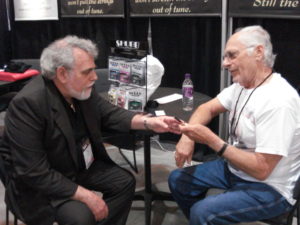 In recent years I've gotten to know Martha and Eddie, first through phone and email contact regarding capos, and then in person at the trade shows. They are really warm and friendly folks, and fiercely loyal users of Shubb Capos 🙂
There was considerable concern in the music community a couple of years ago when Eddie had to undergo a serious medical procedure to ensure that his playing would not falter. Well, I met with him at the summer NAMM show, and I'm happy to report that he was strong and healthy, and ready to pick!