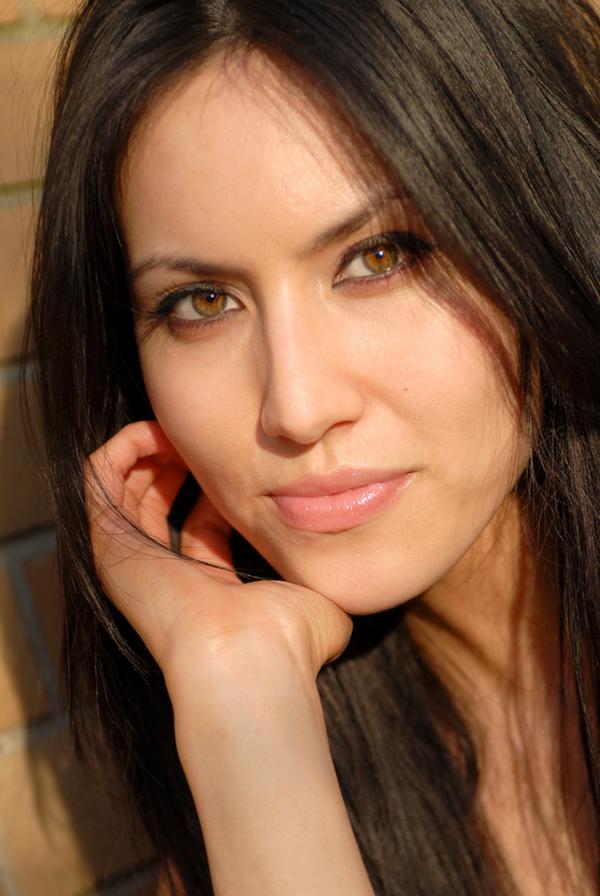 Jade Gallagher
     notes by Gary Mobley
I met British singer/songwriter Jade Gallagher at the 2008 Musikmesse in Frankfurt, Germany. She was in Germany on tour supporting Robin Gibb at the time and decided to take in the music fair while she was there.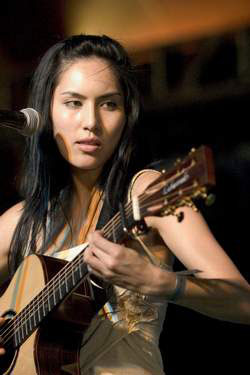 Something Jade was specifically looking for at the music fair was a capo that would fit her needs. She had tried various other brands but was not satisfied. As soon as she tried a Shubb she was immediately impressed. She had found the capo she was looking for. I asked if we might add her to our artists list, and after quickly checking with her manager to get the OK, she agreed.
Jade has appeared all over European TV shows, and in addition to her music she also has a strong modeling career going on as well. It looks like nothing but good things in the future for the beautiful and talented Ms. Gallagher!
     Addendum, by Rick Shubb, 2013
I'm pleased to report that Jade has remained in touch with us since that '08 Frankfurt show, and contiues to be a strong supporter of Shubb Capos. When we introduced our Lite capos in a variety of vivid colors last year, the very first green capo we made went to her. (That was my idea.. Jade? Green? Get it?) Anyhow, she loves the capo, and has gotten a couple more in different colors to go with different outfits.
Jade, it is a pleasure to include you in our Shubb Capos family of artists!