Johnny Hiland
notes by Gary Mobley
When it comes to crossing genres and mixing styles and doing it at a master level, not many players have ever been able do it like Johnny Hiland. Rock, Country, Bluegrass, Jazz and Blues, this young gunslinger can do it all. His jaw dropping techniques have been gracing country and bluegrass albums coming out of Nashville for several years now, and he's been on stages dazzling audiences in a rock context as well.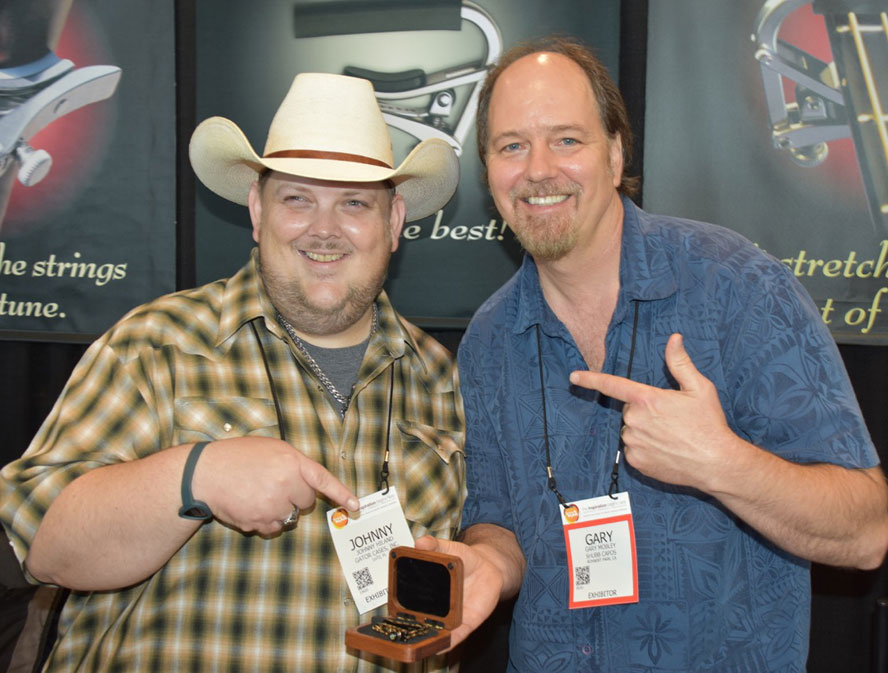 He's been on albums by Ricky Skaggs, Toby Keith, Trick Pony and Randy Travis, to name a few. He has played with such legends as Sammy Hagar, Ted Nugent, Les Paul including guest performing with Steve Vai, Joe Satriani and Yngwie Malmsteen on their successful G3 tour.
I first became aware of Johnny a few years ago at a NAMM show, and met his manager Mac Wilson at the first James Burton Guitar Festival. He invited me to a show a short time later and I got to meet Johnny and talk gear and get blown away again by his playing.
He told me that when he was growing up playing bluegrass, the only capo worth considering was a Shubb. And in the studio these days he uses his trusty Shubb all the time.