Laurie Lewis
notes by Rick Shubb
Throughout her career Laurie has been best known as a singer and fiddler, but recently she's mostly been playing guitar. She says it gives her more control of the band's timing while singing, and helps to get just the right groove. It must work, because she is singing better than ever. And I'm happy to report that her capo of choice is a Shubb.
Laurie and I were part of the same SF Bay Area bluegrass scene for several years, so we've played together many times. I once had the opportunity to go on a three week tour with her group, the Grant Street String Band, when their regular banjo player couldn't make the trip. We played the North Coast of California, Oregon, Washington, and spent a week on Vancouver Island. This was in the early 80s, and Laurie was not as well-known then as she is now, so the gigs were small venues; coffehouses, small clubs, house concerts, etc. It was a thoroughly enjoyable experience, which I remember fondly.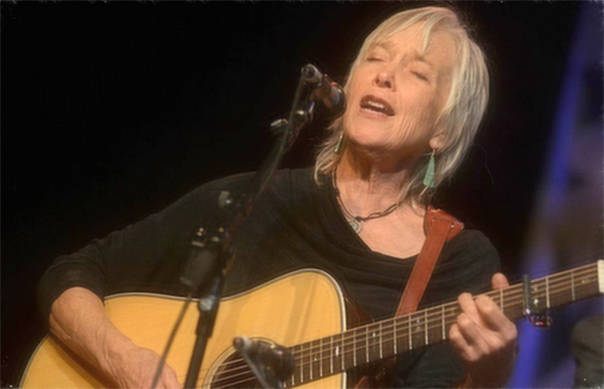 Since that time we've been in and out of touch, and I remain an unabashed fan. Fiddling, songwriting, and especially singing — there's absolutely no one I'd rather listen to.
We exchanged emails recently, inspired by an anecdote I just had to share with her. I'd just been to the dentist to have a wisdom tooth pulled. I've found my iPod to be indispensible in the dentist's chair, and I was listening to a random playlist. At the moment of the extraction, one of Laurie's songs began: The Hills of my Home, an up-tempo bluegrass vocal.
I pumped up the volume hoping to distract me from the brutality in my jaw. You know, it really helped! I just wanted her to know that she is now forever linked with that moment in my life. And I still really enjoy hearing her sing that song, which I think says a lot for her music