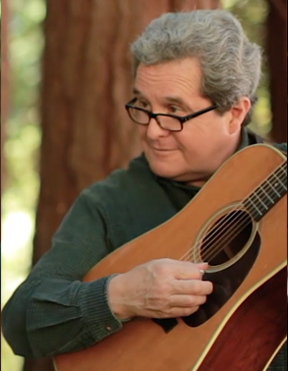 Raul Reynoso
notes by Rick Shubb
I once saw Raul Reynoso try to give a friend the shirt off his back. Really. Raul collects Tommy Bahama shirts (as I do), and a friend was admiring the one he wore that day. "I'll tell you what," he said, unbuttoning the shirt, "I've got another shirt in my bag." He had it all the way off and in his hand, saying "Here you go," before the guy finally declined. Anyone who knows him might be amused, but not surprised.
Raul and I have been friends for around forty years, and although for most of that time we lived at least 500 miles apart, we have a long history of playing together. He is one of the most inspiring musicians I know. He's seen me through peaks and valleys: patiently playing with me as I recovered from a hand injury and could barely play, encouraging me when I've doubted that my chops were up to the task, and also pushing me on when I've been at my best, making me better by trying to play up to his level.
Raul's Royal Street is my all-time favorite CD. Recorded in 1997, it has never relinquished the first slot in my car's CD changer. And his three CDs with New West showcase another side of his tasteful mastery of the acoustic guitar.
But why such a relatively low profile in the world of music, for such a great talent? Well, I have my own idea about that. First, anyone who thinks that fame is related to talent is mistaken. Yes, some great players are famous, but it's practically a coincidence. To be famous, you have to want to be famous badly enough to make compromises. For Raul, family and friends come first, music — for its own sake — is way near the top, and his ego is so far in the distance you can barely find it. I think he is exactly as famous as he wants to be, no more and no less.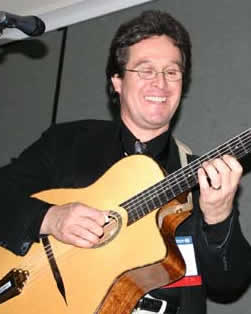 In 1981 Shubb Capos began exhibiting at the NAMM (music trade) shows. Not long after that, Raul joined me at the booth, and has been there ever since: first as a part of the Rhythm Brothers, and later as a key member of my trade show team.
In 1992 he went with me to Germany for my first Musikmesse Frankfurt, and again the following year. Our tales of those trips would fill many web pages.
In 1999 we launched an annual event at the NAMM show: a party for our international distributors, featuring Raul as producer and performer. Each January he has assembled a troupe of his friends for an evening of incredible music that you just could not find anywhere else.
Raul's main guitar hero is Django Reinhardt. While he is one of the leading American guitarists in this style, he is by no means a Django clone. He knows the book as well as anyone, but seldom quotes it verbatim. His tone is a bit warmer and fatter than his European counterparts, and he will sometimes opt for simpler (to my taste, more elegant) phrasing. His timing has a relaxed swing even at the fastest tempos. Raul's recording of Nuages is my favorite version of the Django classic.
There will never be another Django. It is only in recent years that guitarists have gotten good enough to even imitate him. But as enamored as some players might be with his genius, they would be well advised to put something of their own into the style; to develop their own identity, as Raul has done so well.
His next CD, a promised follow up to Royal Street featuring some of the same players, is long overdue. We need more recordings, Raul!