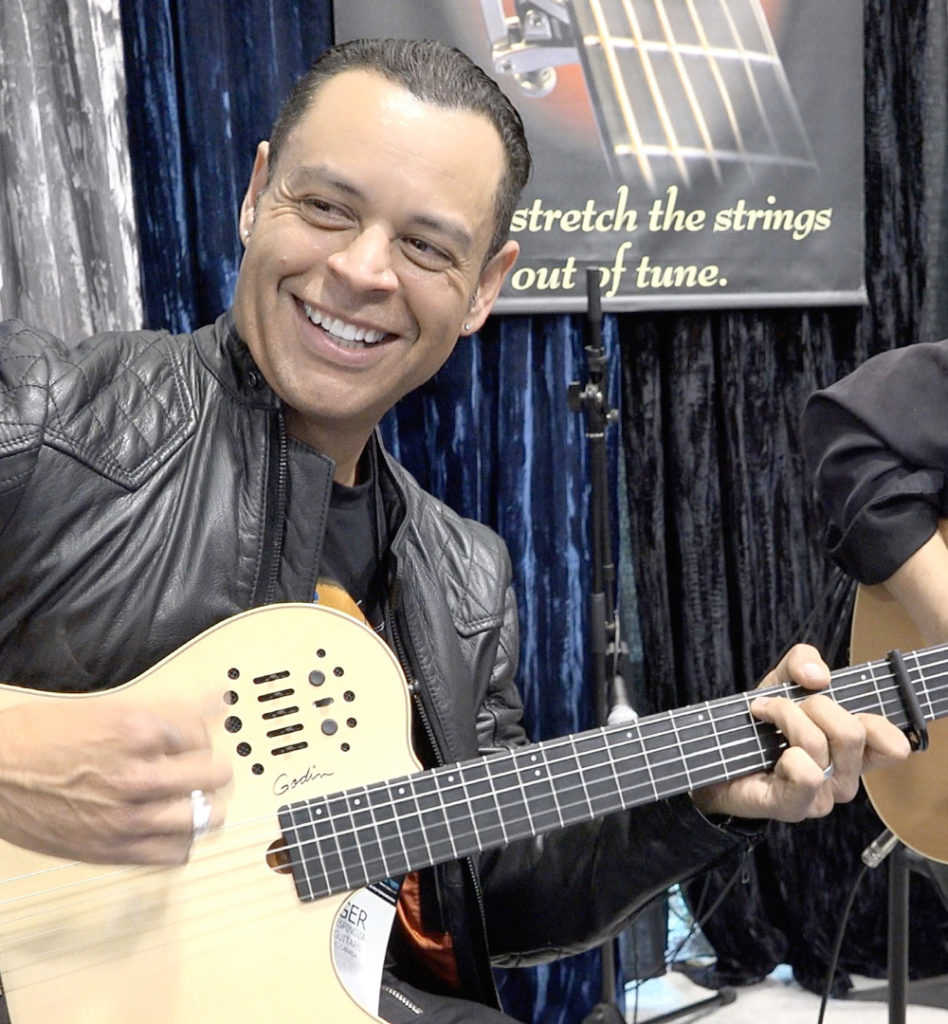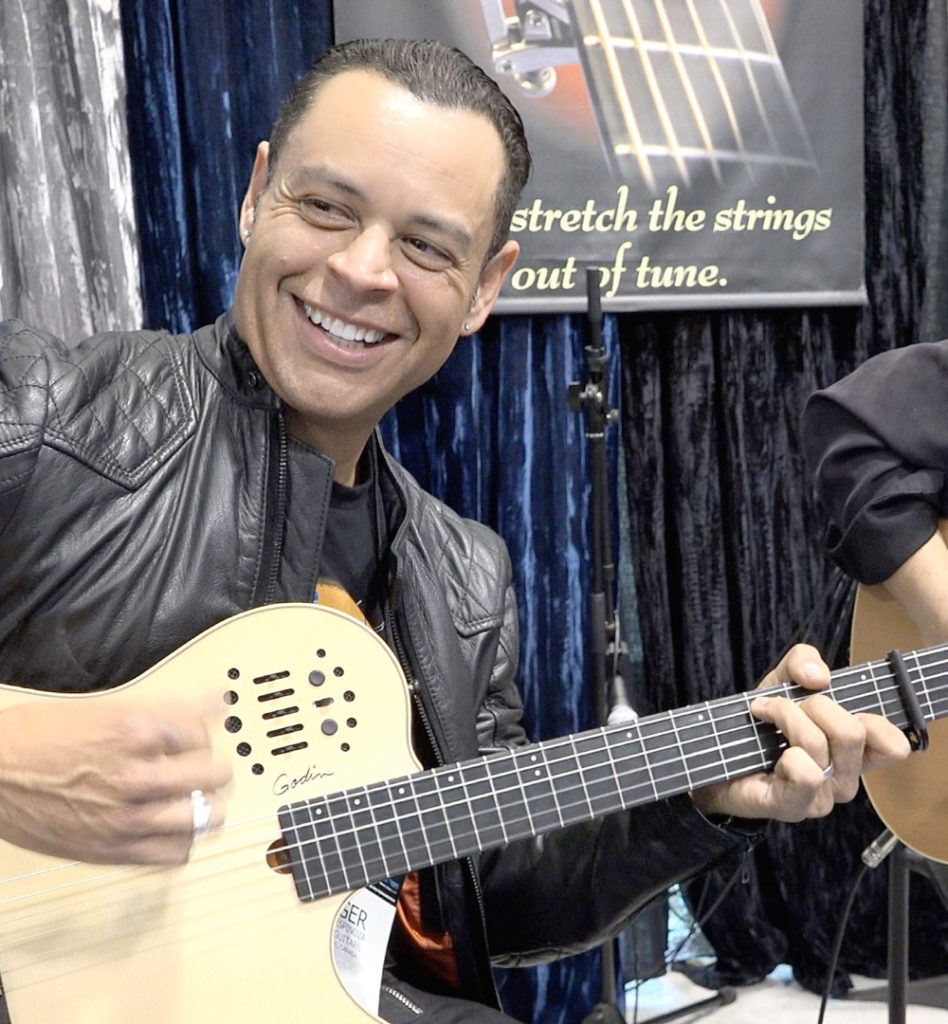 Roger Espinoza
     notes by Rick Shubb
Roger Espinoza has played a set for us at the NAMM (music trade) show beginning in 2005 and most shows since, much to the delight of our visitors and ourselves. In 2006 an urgent matter at home caused me to miss Friday and Saturday at the show, and my wife and I flew back on Sunday. Happily, Roger's set was on Sunday that year, so I didn't miss it.
About a month later, my wife and I were in a gift shop on the north coast. She commented that the CD that was playing in the background reminded her of the music she'd heard at our NAMM show booth. It was playing very softly, so I paused to listen closer. You're way ahead of me, right?
"There's a good reason for that," I said. Yes, it was Roger's CD, Cafe Fuego. "It's the same guy."
"Let's get the CD," she said.
"We already have it," I said, although I had to admit it was at my office, and promised to bring it home.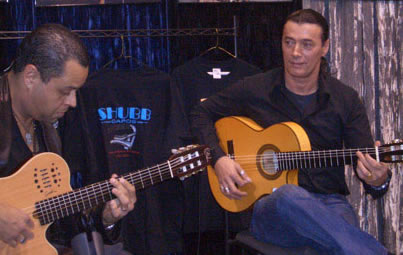 In 2007 Roger was playing some tunes at our booth, and one man who was sitting right next to him was watching intently. Roger had never met him, but he could tell from his reactions and the rhythmical way he was tapping his hand on the tabletop that he was a musician, and he invited the stranger to pick up a guitar and join him. That man was Lulo Reinhardt, grand nephew of guitar god Django Reinhardt, and the impromptu jam that resulted was one of the hottest and most memorable sessions ever at one of our trade show booths.