Should you be in our Artists Program?
• Do you make your living playing or teaching music?
• Do you use a Shubb Capo exclusively (no other capos)?
• Would you be a positive and enthusiastic supporter of our capos and our company?
If so, there is a good chance that you qualify for our artists program. Contact us, and tell us what you do. Point us to a website, videos, or press kit – either online or hardcopy – however you can give us an idea of your musical career.
If we agree that you meet the criteria above, we will ask you to sign a very simple agreement form.
As a member of our artists program, you'll qualify to buy capos at special discount pricing (about half price).
We love being in the music business, and the part we love the most is the music and the musicians. We think of all of you who use our products as part of our family, and we'd like you to feel that way, too.
 gary@shubb.com | 707-843-4068
Shubb Capos — Artist relations
578 Martin Ave.
Rohnert Park CA 94972
USA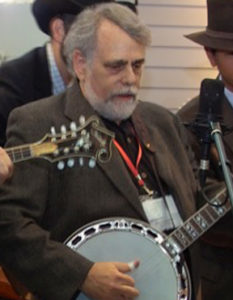 Before the Shubb Capo company grew to demand my full time attention, for many
years I made my living playing and teaching music. I got serious about the guitar at age 14, and discovered 5-string banjo (my main instrument) at 15. Throughout my 20s and 30s I was an in-demand studio musician and touring performer, while maintaining a full schedule of teaching. Many of my students are now pro players, and my own playing is still regarded as influential, especially by West Coast musicians. I play occasional gigs, but I'm very choosey 😉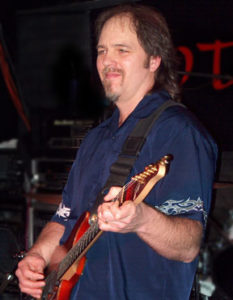 My right-hand man Gary is a pro player, too. His love of music and commitment to playing are second to none. A rocker to the core, his tastes are broad, and from hanging out with me he's recently developed an ear for bluegrass and gypsy jazz. His main instrument is lead guitar (solid body electric), and he's worked for years in both original bands and cover bands. He's gigging most weekends — that is, when his family obligations permit, and when he's not running all over the world talking about Shubb capos. (But seriously folks, he loves his job!)