We proudly stand behind our products.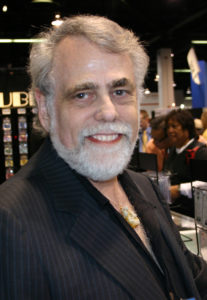 The term "lifetime guarantee" is a little ambiguous. Whose life? Yours? Mine? The company's? The product's? And besides that, it seems to me like something that doesn't need to be advertised, it should just be that way. It should go without saying that a company should stand behind its products. That's why we've never published or flaunted a guarantee. We just do it. Not because we have to, but because we want to.
I'm an old-fashioned business man. I take pride in my company and my products. I believe that things should be made to last for many years, and that's how we make our capos. I enjoy hearing from people who have been using their original Shubb capo for twenty or thirty years and more.
With years of hard use, rubber sleeves will wear out, and Delrin caps can become too rounded. That's normal wear. We sell these replaceable parts for less than the postage we pay to send them to you.
If anything besides those parts has gone wrong with your Shubb Capo, let us know. We don't need a receipt. We don't need the package. It doesn't matter when you bought it, or who you bought it from. All it will cost you is the postage to send it to us. We'll fix it for you, and we'll pay the postage to send it back. That is not a legal contract, it is my personal promise.

…Rick Shubb
service department • service@shubb.com • 707-843-4068
PS: How can we afford to do this?
Because we don't have to do it very often. Our capos are extremely durable. With over six million capos sold, almost all of which are still in service, we typically get about one or two repairs per week. When we do see that occasional road-worn capo that needs its pad re-glued, or a rivet tightened, it's like having an old friend stop by for a visit.